Staff
Interested in ministering to College Students?

We are currently seeking a Bi-vocational College Minister at Meadowview Baptist Church!
Basic Requirements Include:
- Ministerial Experience
- College degree preferred
- A calling to serve the Lord and the body of believers
To apply submit resume to our church office or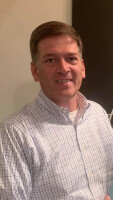 Casey Hughes
Senior Pastor
E-Mail:

We are excited to have Dr. Casey Hughes serving as our Senior Pastor! Please take time to welcome he and his family to our church.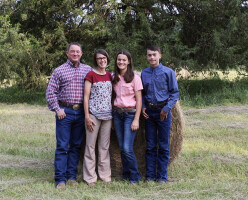 William & Julie White
Youth Leaders
E-Mail:

Background & Education
Julie and William serve as bi-vocational youth leaders here at Meadowview Baptist Church. They both work full-time for Mississippi State University in the agriculture field. Julie received her Doctorate of Philosophy - Agricultural Sciences May 2022.
Family
Julie and William have two children Matthew White and Morgan White. They love spending time with them while working on their family farm, supporting their various interests in sports through Starkville Christian School, and teaching them to love and serve Jesus.
Facts
Joined Staff at Meadowview: 2021
Ministerial Service Began: 2021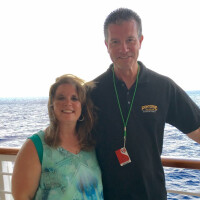 Jon Ginn
Music Minister
E-Mail:

Background and Education
Jon was born in Red Bay, Alabama where he lived until age 10 when he moved to New Orleans,
Louisiana for his parents to attend seminary. At age 13 he moved to Monterey, Virginia where his dad
started a church. Jon graduated from Monterey High School then attended Glenville State College in
Glenville, West Virginia before finishing his degree at Mississippi College in Clinton, Mississippi. He has
coached basketball in public schools for over 25 years and has served leading worship in various
churches over the last 20 years. Jon took a 6 year absence from coaching to lead worship full time at
Hope Church in Tupelo, Mississippi and currently is the Head Boys' Basketball Coach at East Webster
High School as well as bi-vocational worship minister at Meadowview.
Family
Jon met his wife Kelly at Mississippi College and the two were married in March 9 of 1991. Jon and Kelly
have 3 children: Rachel, 26 who lives in Starkville, Caleb, 23 who lives in Ridgland and Jacob 22 and his
wife Hunter Cate live in Flowood.
Life Verse
"He has shown you, O man, what is good: and what does the LORD require of you? To act justly and to
love mercy and to walk humbly with your God."
Micah 6:8
Facts
- Served Meadowview as interim worship minister from March of 2021 – May of 2022
- Was ordain into the ministry at Friendship Baptist Church in 2010
- Has conducted Christ-Centered basketball camps in multiple countries across the world.